The other day I was eating dinner outside with a friend and a man approached us and said, "Hey! I see you're eating diet food, this is my wife's card. You should call her. She sells (insert company name) weight loss shakes." You might be able to guess that we weren't interested.
While I appreciate his intention, I also found the conversation frustrating. We weren't eating "diet" food. I had quinoa, some roasted vegetables, kale, tahini and avocado. My friend was eating greens with fruit and some raw veggies. For me, these aren't diet foods, they are simply real food. I choose to eat these foods for lots of reasons, here are some of them:
Vegetables, whole grains and healthy fats taste awesome
They make me feel good
They give me energy
They keep my body healthy and happy
The foods we were eating were simply whole, unprocessed foods. A variation of the foods my grandparents ate, and the foods his grandparents likely ate. Some people may eat this type of food to lose weight, which is great (and effective). For me, health isn't a quick fix that can be found in a shake or packaged food. It's about a lifestyle that places value on real, whole foods. While I use the term diet, as in a "healthy diet", I am not on a "diet", nor do I encourage my clients to follow "diets". The way I eat is a part of my lifestyle, and there isn't an end in site. It's hard to know what to eat when there are so many quick fix diet programs and fad diets out there. I once had a coworker tell me about a diet she was on that involved eating 3 soda crackers each morning, another 3 in the afternoon with a can of tuna, and an allowance for some grapefruit and mayo. She lost some weight, but it's not sustainable.
So what's a healthy, whole foods diet?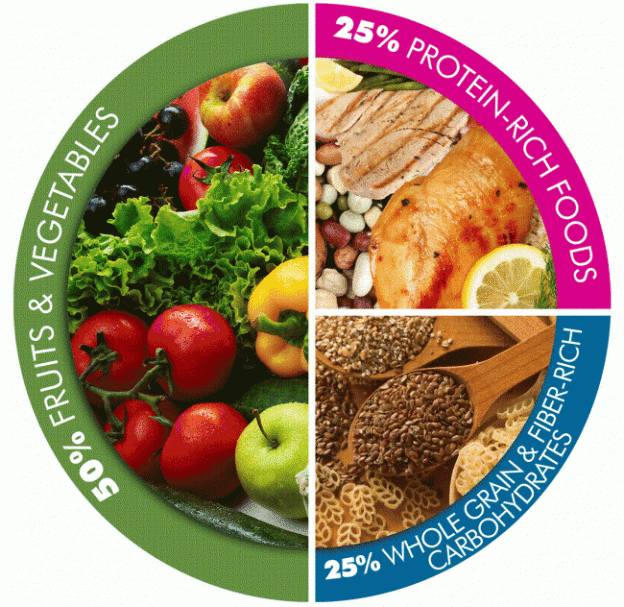 1. Keep packaged foods to a minimum. Even if it has all sorts of buzz words on it like "healthy" "organic" "high fiber" etc.
Stick to foods you can find in the produce section of the grocery store as much as possible. Broccoli doesn't need a nutrition label. Marketing teams aren't spending millions trying to make fruits and vegetables look good. You get exactly what you see. No trickery or buzz words involved.
2. Eat whole and unprocessed foods.
When choosing grains, always go for the least refined option. That means brown rice over white, whole wheat or whole grain bread or pasta, and other fun grains like millet, quinoa, buckwheat or barley.
3. Fill half your place with veggies!
Ok, the USDA says fill half your place with fruits and veggies, but I say fill up on those veggies! Especially green ones. I like to call green leafy veggies the gold of all the veggies. Try to eat some at every meal. The simplest way to make greens is to saute them with some olive oil and garlic. It's super easy and makes a great addition to any meal. (Needs more ideas? try adding frozen spinach to beans, or thinly sliced kale to your omelets. You can also check out my instagram to see what I'm eating).
Give it a try and let me know how you do. I love photos, too!